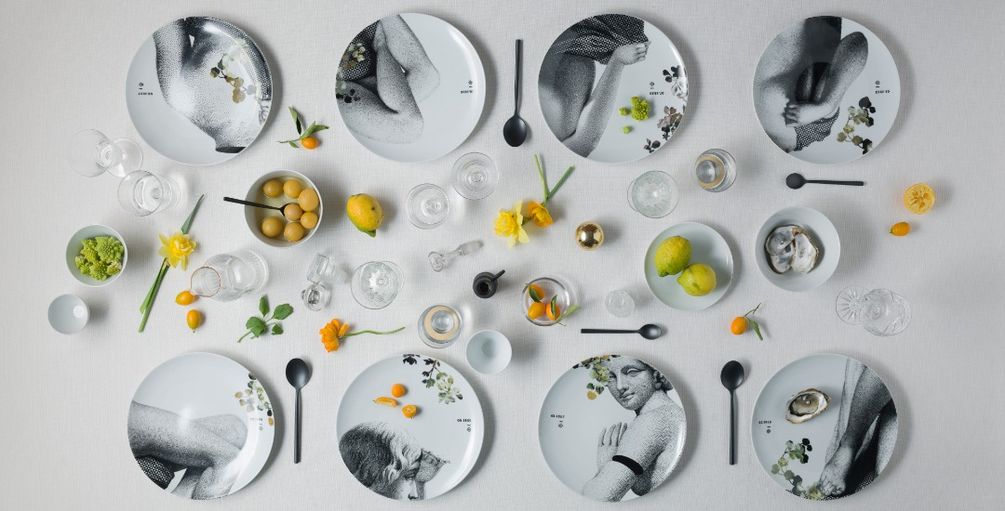 With the new Parnasse porcelain collection, ibride invites a noble and refined tableware to the table.
Rachel Convers invites us on a bucolic stroll where the statues of the park, immortal presences of outdated beauty, slowly let themselves be colonized by the vegetation.
This set of 4 duos of plates appeals to the art of receivingwith a complete collection with complementary designsto create a bucolic table rhythmed by the four seasons.
Throughout the seasons...