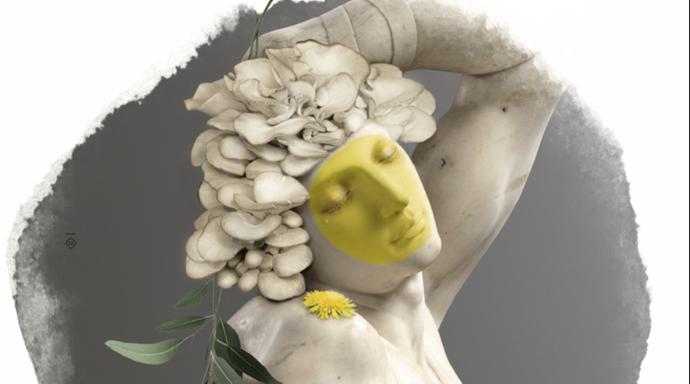 Il Divino


The poetry of the living invites itself to great timeless figures and whispers in its ear all its fragility.
Il Divino opens this luminous collection where everything oscillates between strength and transience in a delicate vertigo. This classical-inspired scene is a play on gender and shines through a poetic halo created by Rachel Convers.

Designers' inspiration


From the Cour Puget and Cour Marly to the Salle des Cariatides, Rachel & Benoit Convers wander through the Louvre Museum.

Rediscovering the palace-turned-museum during one of their trips to Paris, the centuries-long collection of enchanting sculptures inspired them to work on a new creation bringing together "Light, Sculpture and Heritage".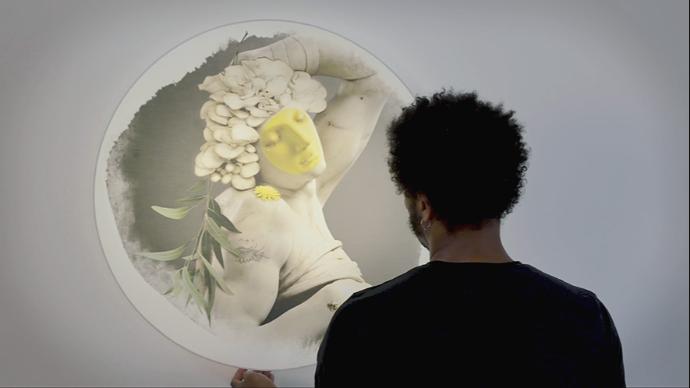 Light, sculpture & patrimony


A combination of modern object and a painting inspired by the High Renaissance, this Tondo Doni like wall lamp illuminates the space with its soft light.

Inspired by Michelangelo's famous sculpture The Dying Slave, designers Rachel and Benoît Convers highlight the delicacy of the marble with light vegetal touches.

Finitions


The paint is printed on a fabric allowing a uniform diffusion of light, while the disc on which it is applied is made of Dibond, a stable and rigid aluminum.

Sometimes work of art or a wall lamp, the intensity-adjustable LED lighting emphasizes the delicate features of the Il Divino character.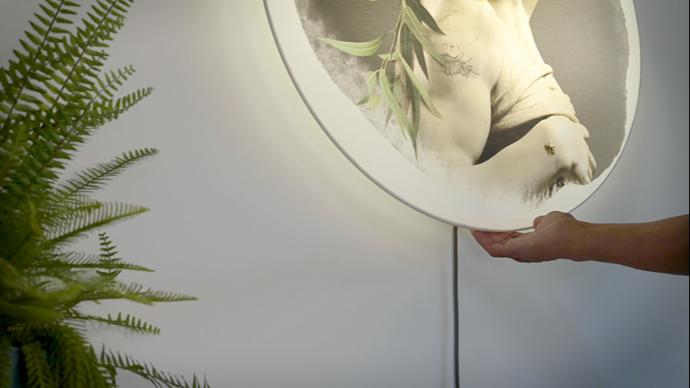 "Les Sentiments" collection combines light and art, revealing sculptures with an immortal presence. New stone bodies slowly colonised by vegetation will soon accompany Il Divino to create a real art gallery.