An animal to tame
Fringed on all sides, the three pieces of furniture in the Alpaga family invite the unsettling dimension of touch to the heart of the relationship between the animal with the long silky coat and its owner. From the miniature boudoir to the XXL bar cabinet, this singular animal changes scale to adapt to the places it decides to inhabit: bedroom, living room or hallway. But one thing's for sure: whether it's big or small, you'll need to pet it, comb it and play with it regularly to tame it and get it to reveal the secrets hidden beneath its fur.
Alpaga for every space
The Alpaga family is made up of three pieces of fringed furniture with different sizes and functions to suit all types of interior.
Thanks to its small size, Baby Alpaga fits discreetly at the foot of the bed or at the end of the sofa. Designed to hold books and small objects, it keeps its owner's secrets preciously hidden in its little trapdoor. 

In the shop, it's perfect for displaying an Ibride logo, an open Faux-Semblants or a sample fringe colour sample. You can also store a Petite Présence or porcelain boxes in it to highlight its storage function.

With its long legs and leaning against a wall, the elegant Lady Alpaga hides many bottles, crockery and accessories behind its fringes. A more obvious presence in the home, its dimensions allow it to adapt to different uses and find its place in the kitchen, living room, bedroom or bathroom. 

You can use its vast interior space to store boxes of Ibride porcelain or introduce other fringe colours with an Alpaga sample, or even slip in a Petite Présence. 

The most majestic version of the collection, Alpaga is an imposing piece of furniture designed to function as a bar, with space for 50 hanging glasses, 80 glasses and 20 decanters or bottles. A master of large spaces, 

Alpaga becomes the central element of the room it inhabits. Alpaga will conceal or display with elegance the various Ibride Nocturne lights, Faux-Semblants boxes, Petites Présences and tableware.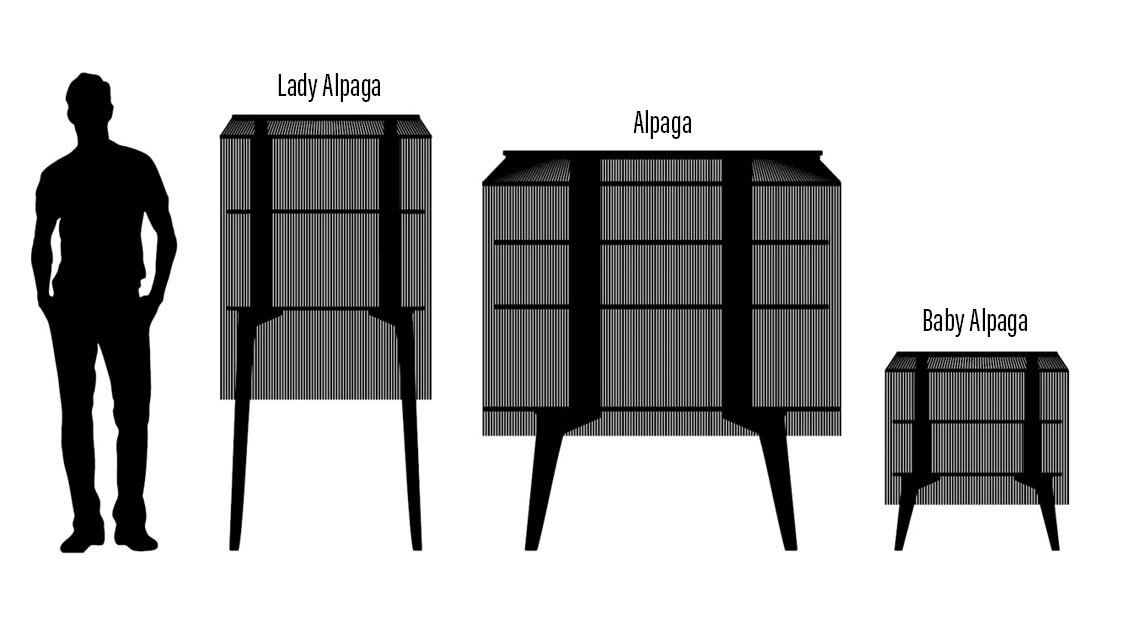 Ibride colour harmony in shop
​
We recommend that you combine Alpaga furniture with other Ibride creations and create a real Ibride corner to attract your customers to discover other pieces they might like. This will also make the ensemble attractive to your customers, whether through the harmony of colours or the different sizes and uses of the Ibride pieces.
The Alpaga Crépuscule piece of furniture can be fitted with a Nocturne H40 table lamp and a Rastignac XL Collector Portrait can adorn the wall against which it stands.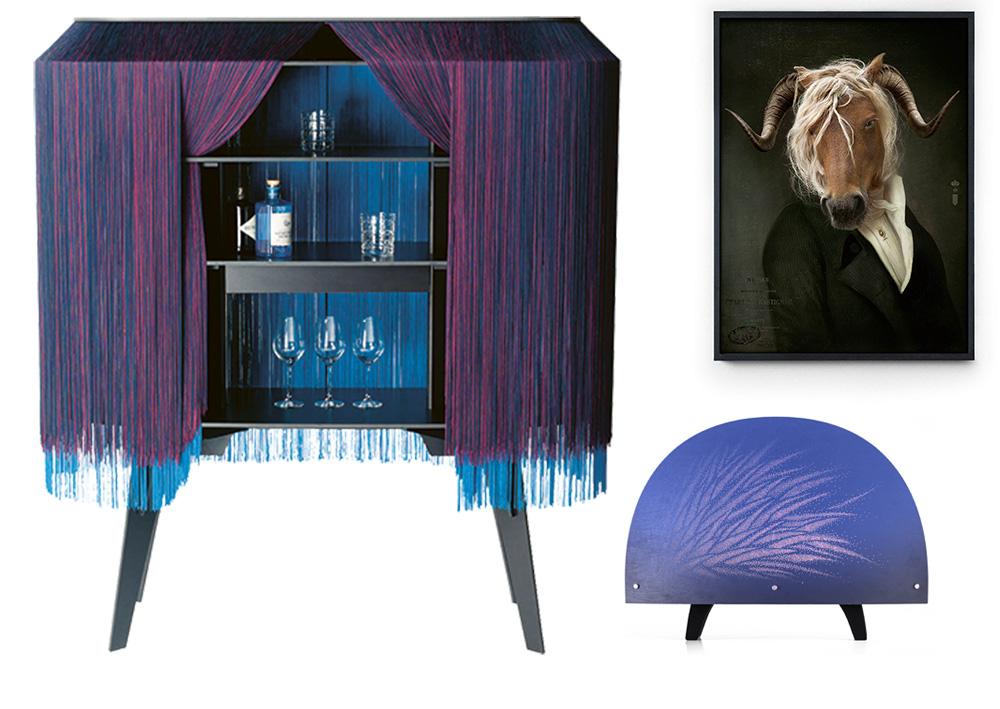 Controlled manufacturing
The Alpaga fringed furniture collection is made with care in France, particularly in our workshops and by our trusted local subcontractors. The materials for the collection are sourced from neighbouring countries to ensure an ethical, responsible and high-quality approach.

The fringes come from a Spanish supplier renowned for its traditional know-how and mastery of textiles, while the HPL laminate for the structure comes from an Italian manufacturer specialising in top-of-the-range, durable materials, guaranteeing the longevity and quality of our Alpaga furniture.
​
Our manufacturing process is based on meticulous workmanship: the compact laminate panels are finely cut in our workshops using our numerical control system, and the fringes are assembled by hand with particular care. In fact, the fringes are carefully cut by hand and checked with a laser to ensure impeccable design quality. What's more, we attach the utmost importance to checking each piece individually, and to optimal packaging to ensure that our customers receive the perfect product. Whether in our workshops or with our local subcontractors, we combine French know-how and attention to detail to offer furniture of excellence.​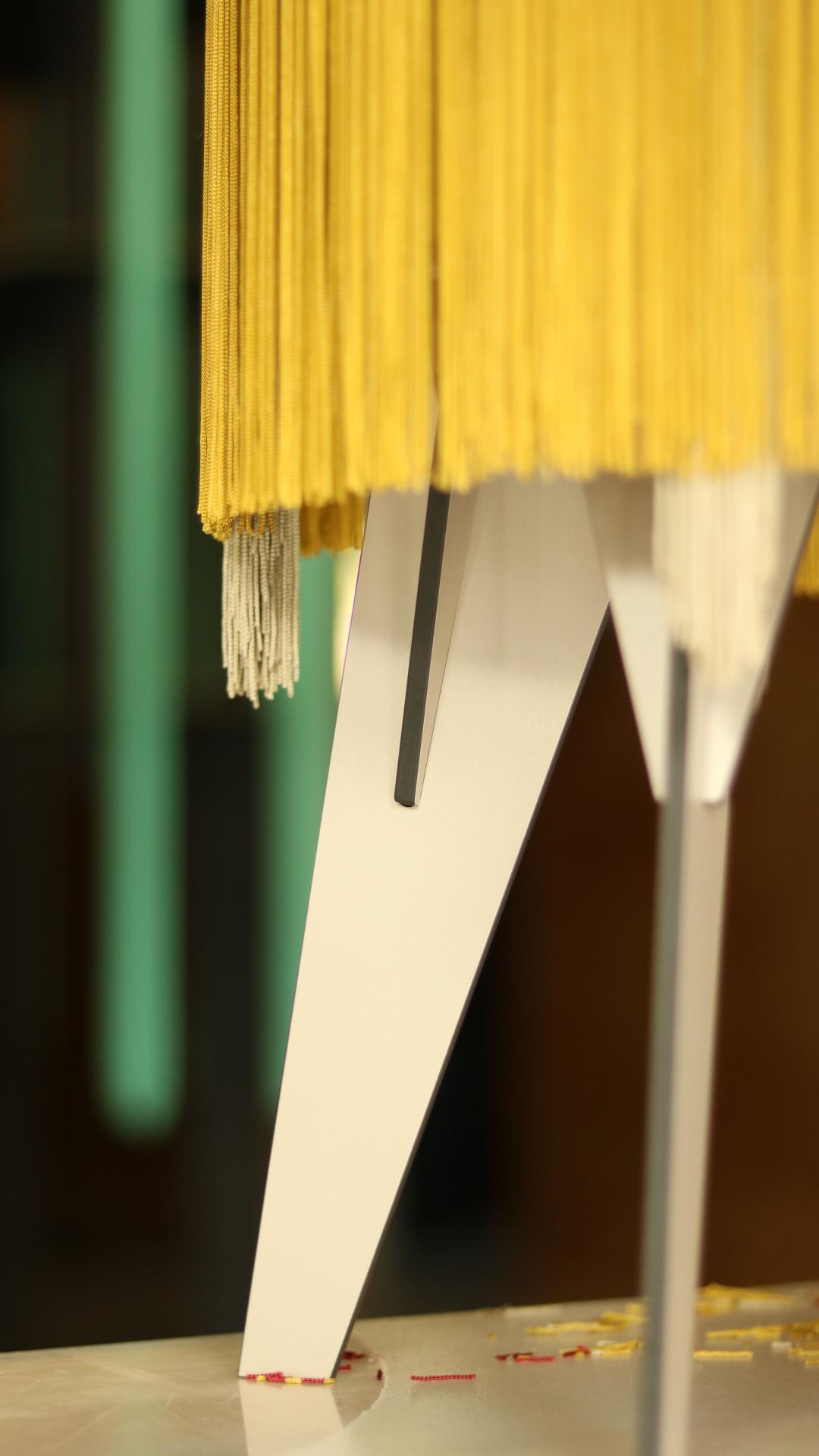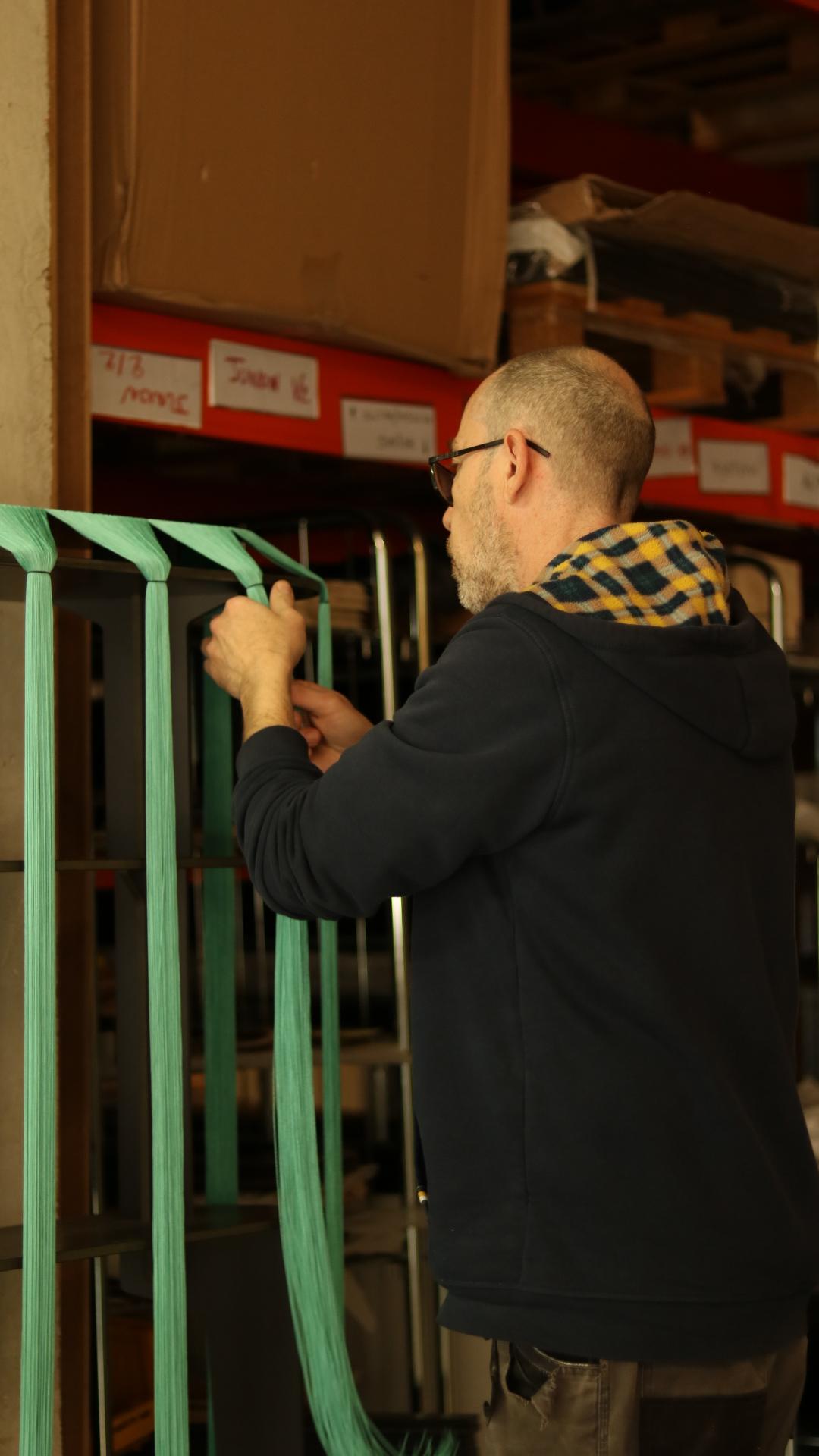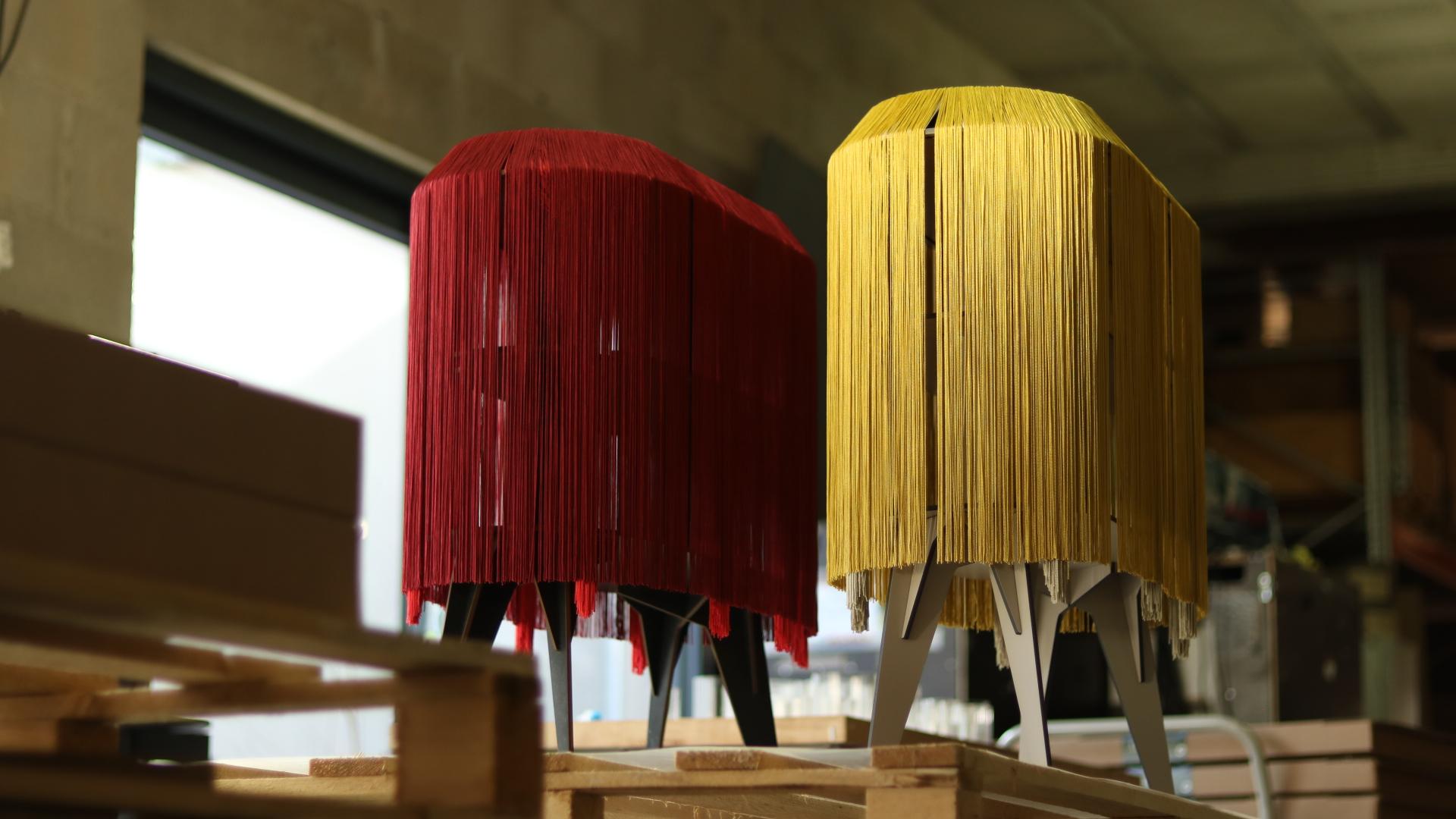 Free samples on request
Would you like to show your customers all the colours of fringes available? Ask your Ibride sales representative for a free sample.