Medusa
Inspired by the marine world, the Medusa coffee table sets blend floral details and paint in interchangeable top variations.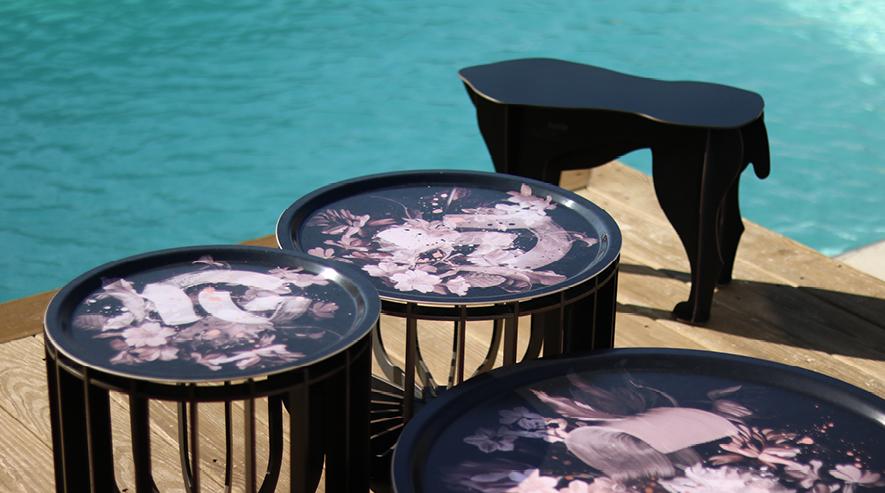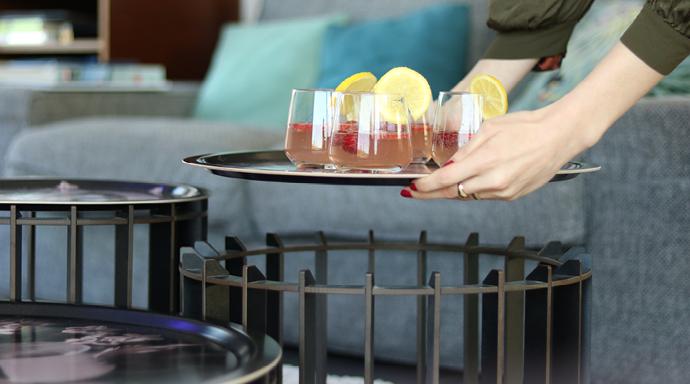 Materials
The table frames are designed in black high pressure laminate. The tables are equipped with interchangeable trays made of FSC-certified birch yarrow. They are highly resistant to weather conditions. These tables are made in France, with local partners. With a simple assembly system, they are delivered flat to reduce the environmental footprint.

Levitation Pink
The Medusa coffee tables are back with a trio of new trays called Levitation. Whether placed indoors or outdoors, in combination or alone, these tables are inhabited by a graphic universe specific to Ibride. The plant and pictorial motifs appear as a breakthrough in the tabletop and the paint droplets convey the immediacy and lightness that inspired designer Rachel Convers.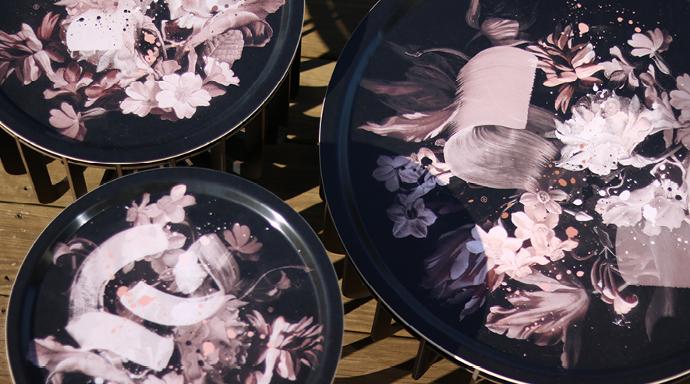 I love Medusa, its elegance and finesse are a perfect match. A touch of nature inside.


Isaac - Besançon
Specifications
Tray Colour

Vibration Sapphire

or

Vibration Emerald

or

Lévitation rose

Colour

Brushed black